2020 has been a difficult year for everyone, but it has also been a year of discovery, resilience, support and social change. While it may feel like a small token, the way we shop this Christmas can be decisive. That is why this year we wanted to make a very special gift selection in commitment to local commerce. Discover our Made in Spain gift wishlist for this Christmas in collaboration with one of our brand ambassadors, Marina Escolano from @junelemon.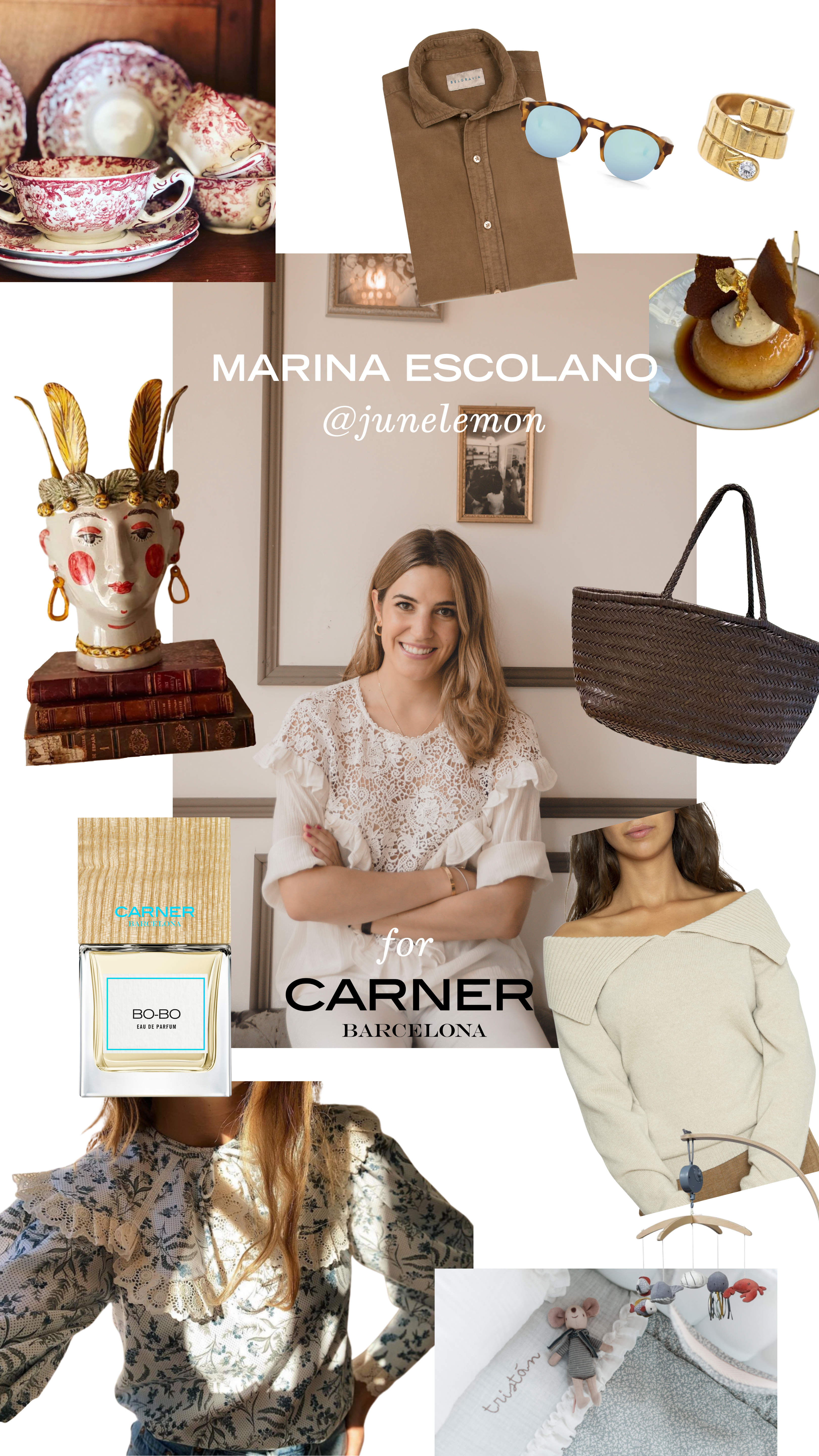 For me:
– Bobo from Carner Barcelona. It's a super special fresh perfume like the ones I love!
– A The ExVotos vase for my home
– Andion Clothing's shirt with liberty print
– A María de la Orden bag to bring all day everyday
For my husband:
– A corduroy shirt from Belgravia
– A weekend in Masbell Rural to enjoy together or with friends!
– A dinner in Saddle from Madrid that has recently won a Michelin star.
For my baby
– A crib mobile from Casa de Fieras with little fishes.