The most wonderful time of the year is here! We give you some ideas to surprise your loved ones with a unique olfactory experience.
Is there anything more exciting than opening a Christmas present? Now is the perfect time to offer our perfumes as a special gift. Discover our special "Christmas in Wonderland" wrapping! 
Christmas time starts before December 25th! Get into the festive spirit and let yourself be surprised every day with our advent calendar. Exclusive products to make the Christmas countdown even more special.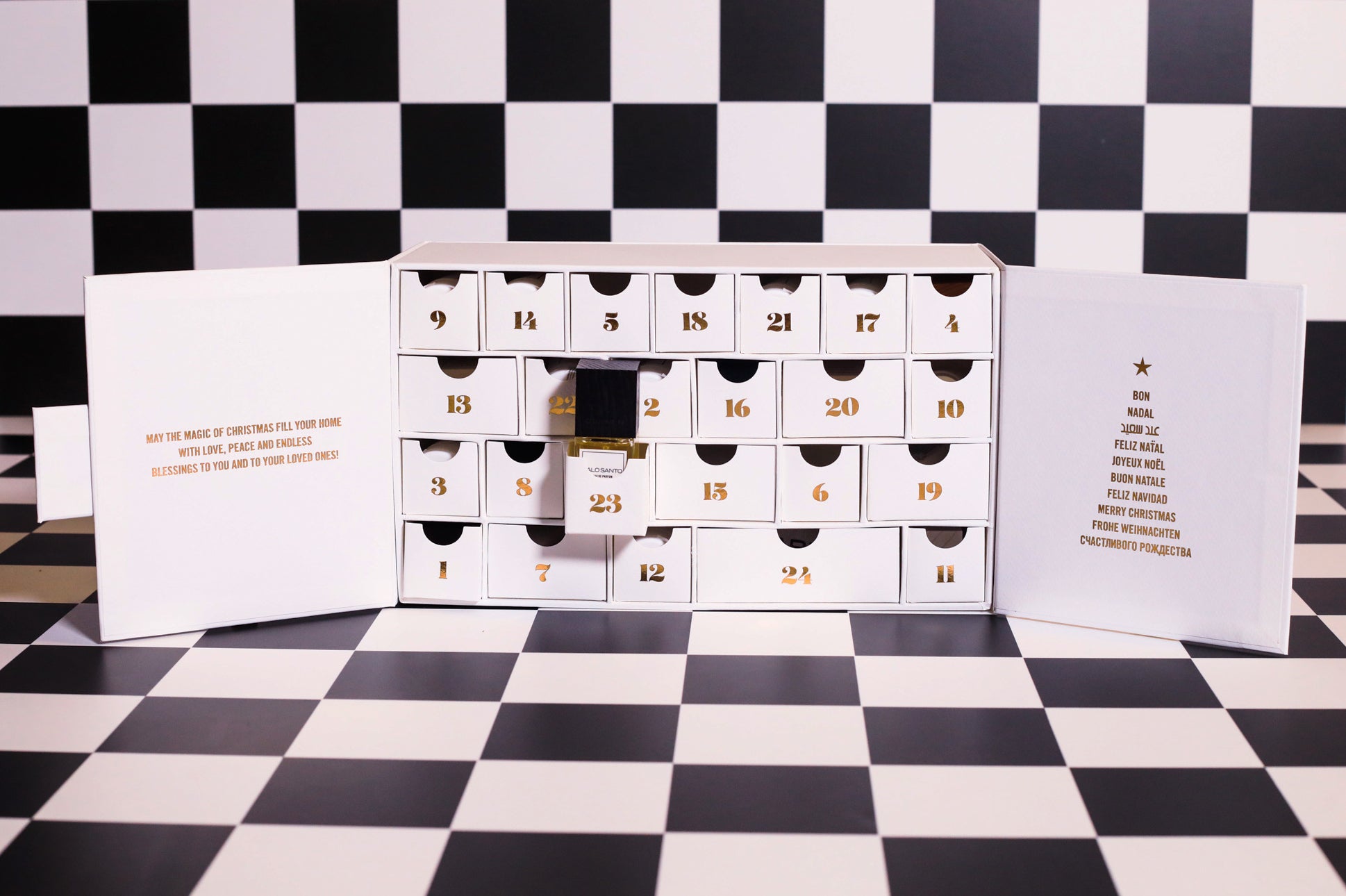 The perfect gift for those who like to take their favorite perfume on- the-go. A selection of 3 special edition 15 ml perfumes. An opportunity to discover new scents, as well as to change perfume according to the occasion.
Customize your gift to make it even more special. Choose the message you want on the front label of a 100 ml perfume and surprise more than ever this Christmas.
Bo-Bo, Tardes, Latin lover or Costarela. It's up to you!
The perfect set to embellish the scent of our skin and hair. Includes the perfume in 100 ml format and Hair Perfume in 50 ml. 
Choosing a perfume can be very personal. Let us advise you!
Our perfumes are genderless, the choice of each one of them will depend on your personal taste and preferences. Contact us, share with us your favorite scents and we will help you choose the perfect perfume for you or for your loved ones. 
Hurry up! If you buy your Carner Barcelona gift between November 21st and 28th, you will participate in a special giveaway and win one of the perfumes from our Black Collection. You will also receive our "Christmas in Wonderland" limited edition candle.