August is approaching and in Carner Barcelona it's time for a getaway to enjoy the best of our environment. From restaurants where we can enjoy the best dishes of our land, to charming beaches where we can stare at the sea while we relax or art exhibitions to inspire us to recharge our batteries and start the new school year full of energy. 
Take note of Sara and Joaquim's tips and don't forget to add your favorite Carner Barcelona perfumes to your suitcase this summer. 
The Carner brothers are passionate about the Mediterranean and spend their summer vacations enjoying some of the most charming places on our coast. Especially Joaquim, for whom summer begins when temperatures rise and he puts on the first espadrilles of the summer. 
His first stop is Formentera, magical Balearic island where he always travels with BO-BO for the mornings on the beach at Ses Illetes and then eat and enjoy a fun after-dinner drinks at "Beso Beach" until the sun goes down. This year, he won't forget to also pack TENNIS CLUB and CUIRS or DRAKON for the evenings. The last one is an essential perfume for his nights on the island, as it has an almost oily texture and, as he says, does not go unnoticed.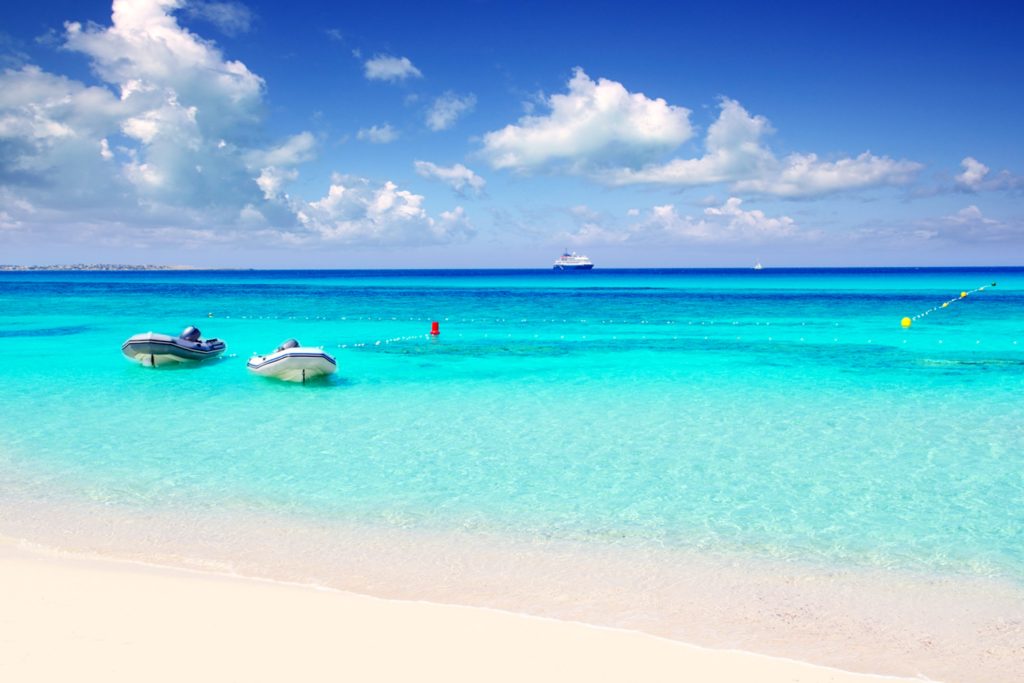 They meet every summer in Cadaqués, one of the most charming villages on the Costa Brava. There, they enjoy long boat days, visiting the most hidden coves and enjoying family time. The day starts having breakfast at "Marítim", a good moment to enjoy SALADO, a perfume with bergamot, pink pepper or musk, inspired by the Mediterranean sea breeze. Then, they head out to the sea to reach some of the most unspoiled corners of the Mediterranean coast, where the water, so clean and clear, inspires Sara Carner with refreshing scents such as ROCK STAR.
To enjoy a good gastronomic experience in Cadaqués, Sara recommends "Chiringuito La Sal" or "Can Rafa", a classic that never fails. Without leaving the same town, another "must" is to visit the J. Domken Gallery, where the Japanese artist Koyama exhibits his art or  to visit Salvador Dalí's house in Portlligat, inspiration behind our perfume FIG MAN, with earthy notes that revolutionizes to create a surreal scent like the work of the Catalan artist. 
Summertime is here to enjoy it at its fullest and what a better plan than visiting Castell de Peralada Festival to listen to the best classical music while admiring the majesty of the castle. Dance and its sensuality is the inspiration behind DANZATORIA, Sara Carner's recommendation for the funniest summer nights, as well as SUPER MOON for a night of drinks with friends under the moonlight. 
If the summer plan includes children, it is essential to visit "White Summer", a market and music festival held every year in Pals (Costa Brava) that includes activities for the whole family in a natural environment. Don't forget to pack LUKOMORIE, a perfume with sweet notes that evokes the innocence of the little ones and, like them, allows us to dream again.
The summer ends in Sant Salvador, a small village located on the Costa Dorada, where they return every year to remember their best childhood summers.  In this town they enjoy the best paellas at "El Casinet", as well as the previous vermouths at "Can 60", an old coastal tavern. 
The smell of salt, sea and humidity of their old family house reminds them of SAL Y LIMÓN, a perfect perfume for the intense days of August and its long days in front of the sea. 
Our summer is full of moments, nuances that make us enjoy and disconnect, as well as our perfumes, that evoke sensations and memories to which we can "travel", whenever we want, during the rest of the year.