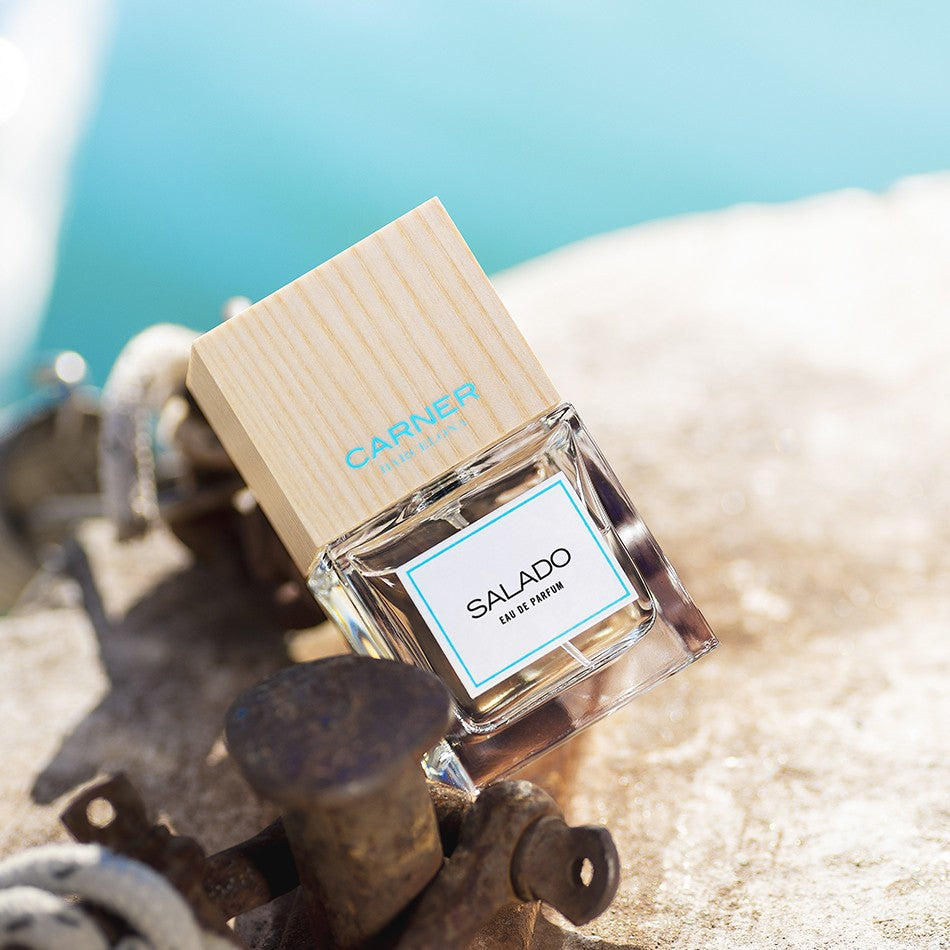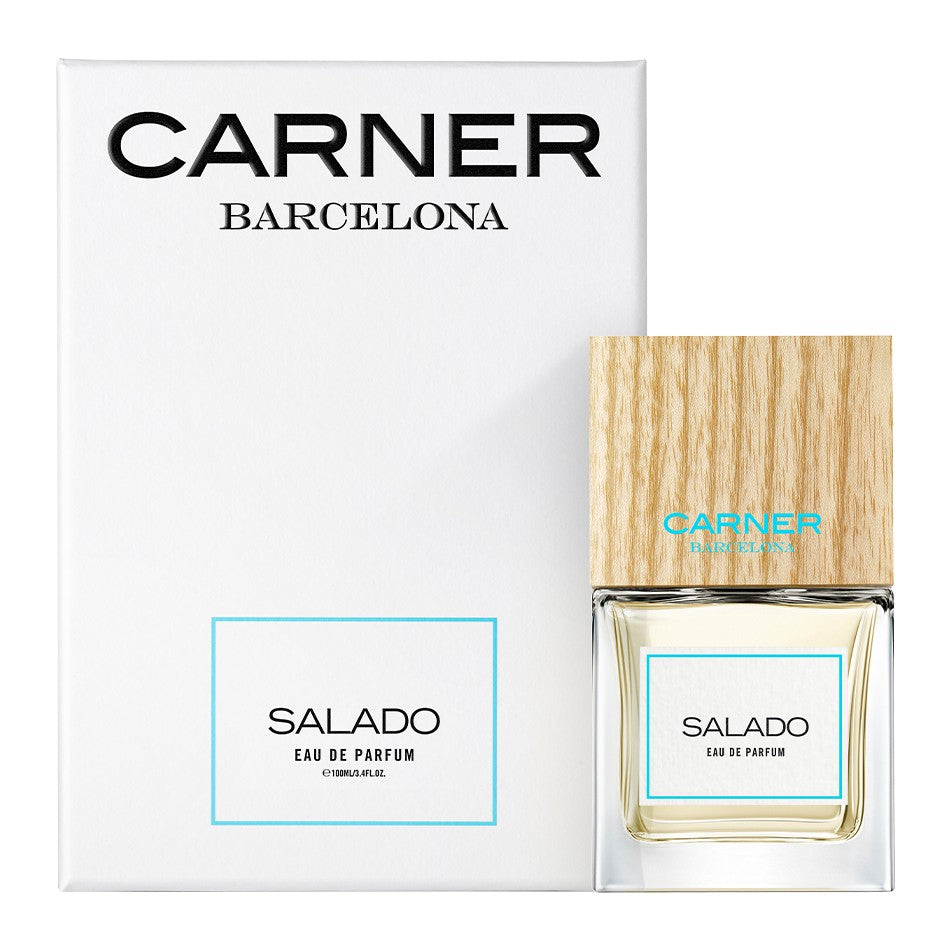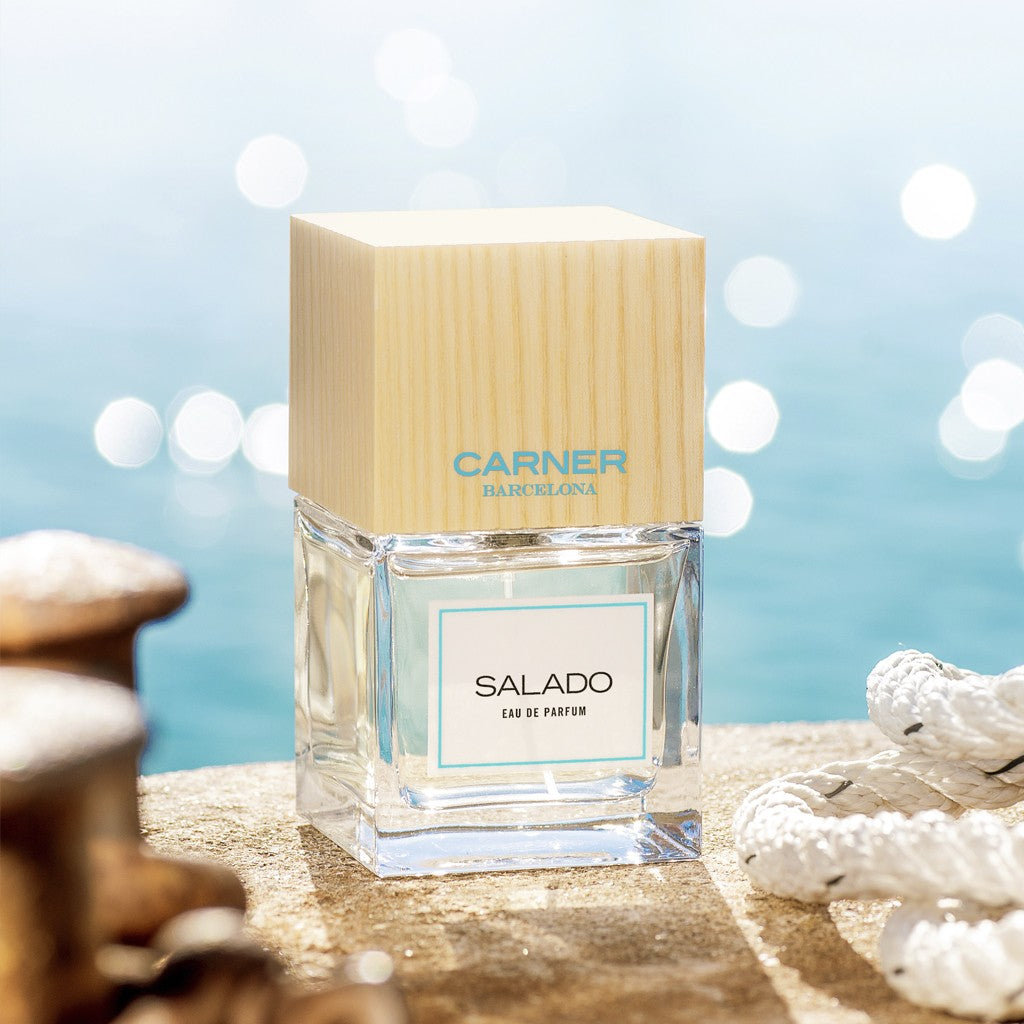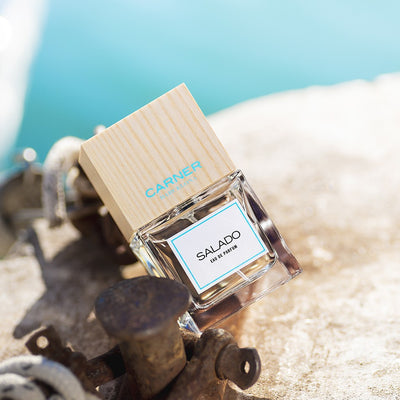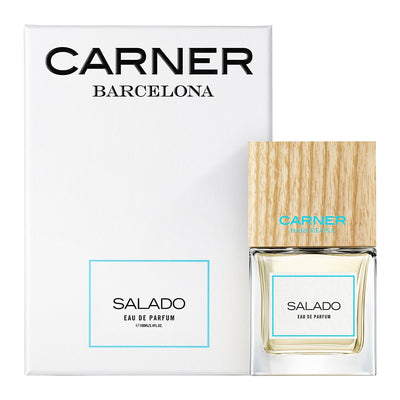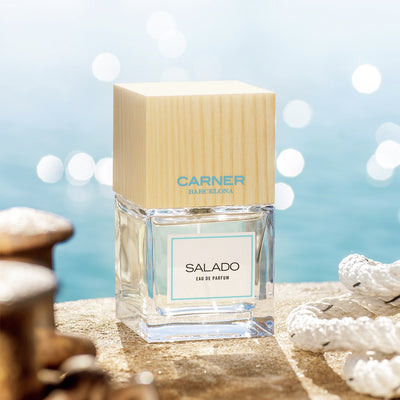 Salado is the scent of sunbathed skin speckled with dry salt crystals left behind from a summer ocean dip in waters of blue tourmaline color. It's crisp and refreshing like a soft Mediterranean breeze that skims across the deck of a sailboat docked at sea.
TOP NOTES
Pink peppercorn, Paraguayan petitgrain, Italian bergamot
MID NOTES
Moroccan orange blossom, Cucumber
BASE NOTES
Salty accord, Wood floated accord, Musk
Customise your perfume with a message, initials or a date on the front label.
Exclusive services
Free shipping and returns
Carner Wrapping
Complementary sample