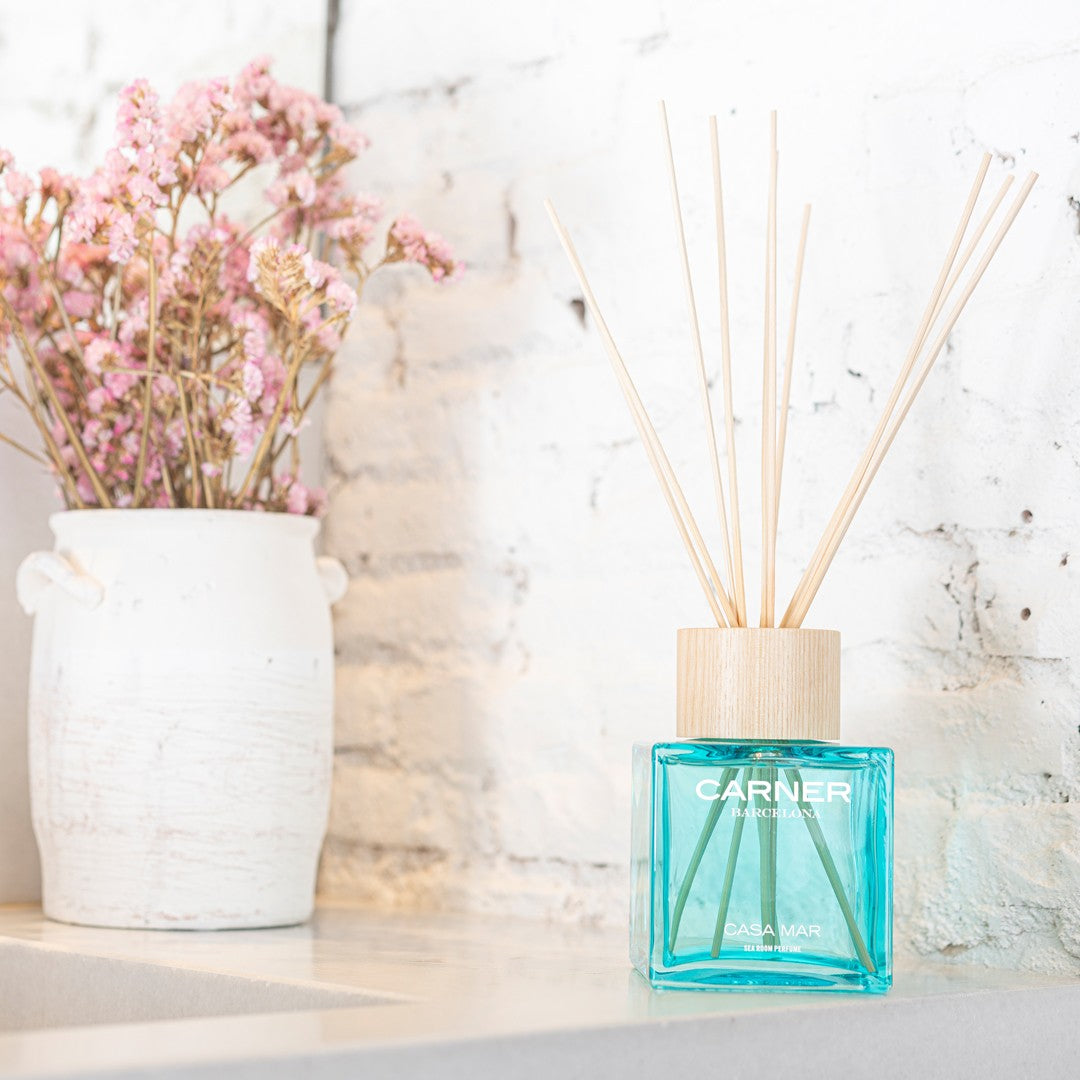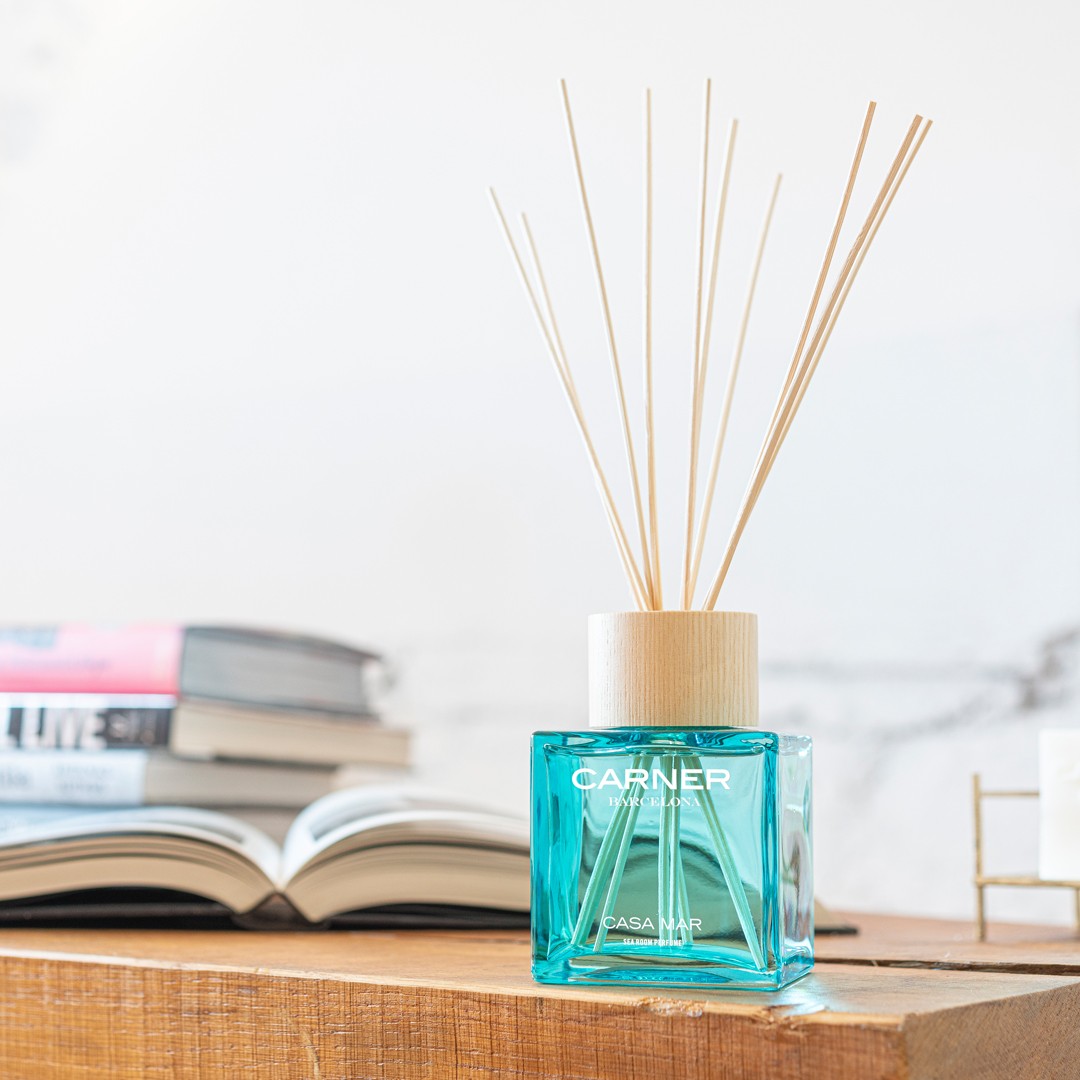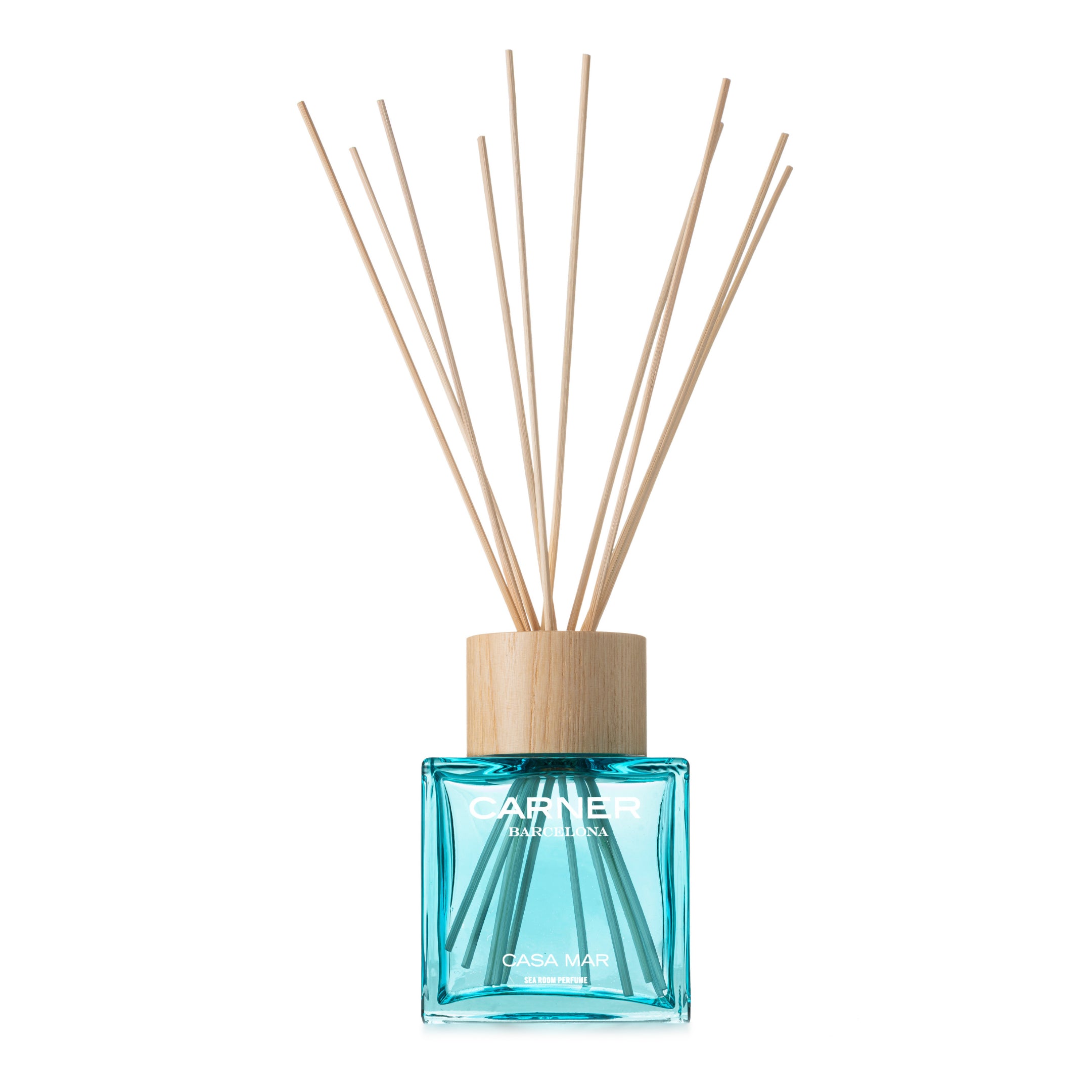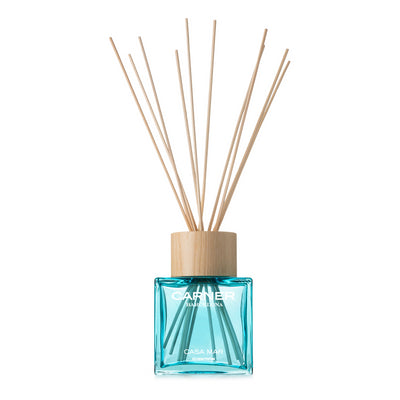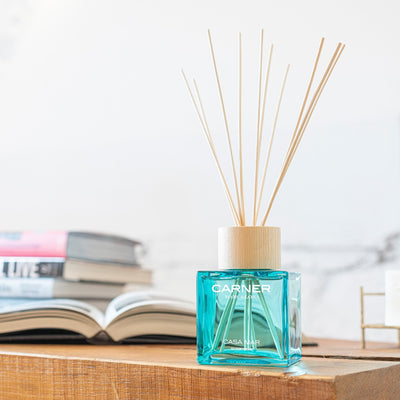 CASA MAR SEA ROOM DIFFUSER
The Mediterranean breeze, joyful and bright, touched by the warmth of the sun.
Our diffusers transmit our Mediterranean spirit, not only olfactory but also visually, though an elegant light blue-tinted glass bottle, the colour of the sea.
They are crowned with 10 natural rattan reeds, and provide constant scent for approximately 3-4 months.
Bergamote, seaweed, musk.
Exclusive services
Free shipping and returns
Carner Wrapping
Complementary sample