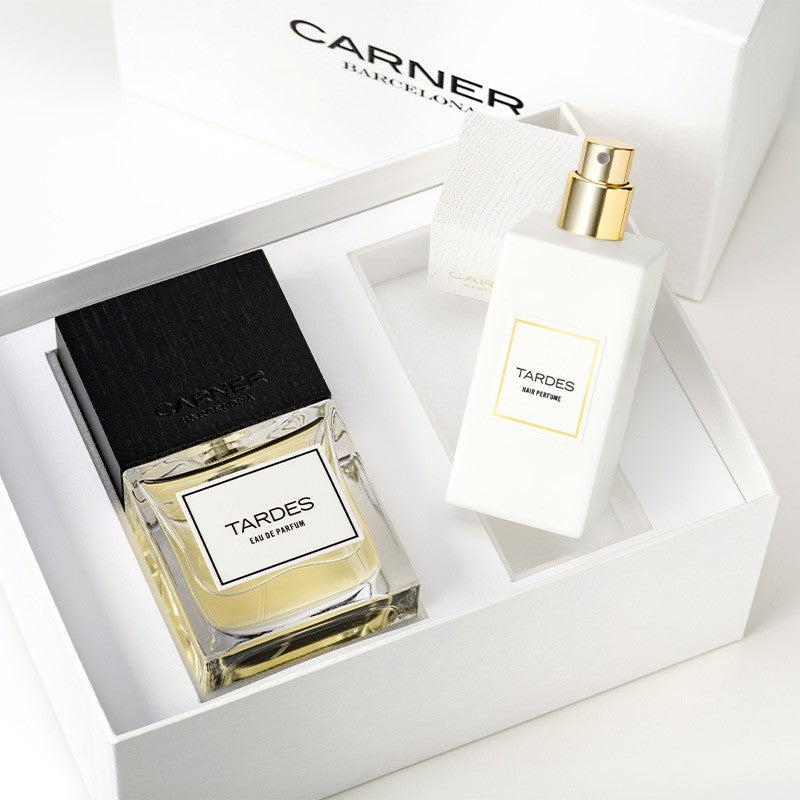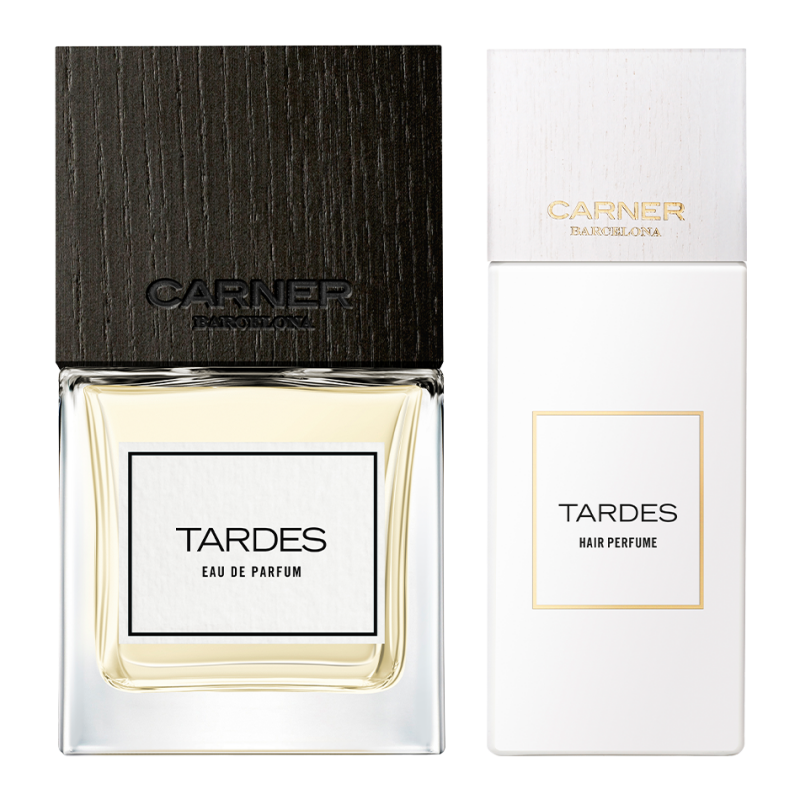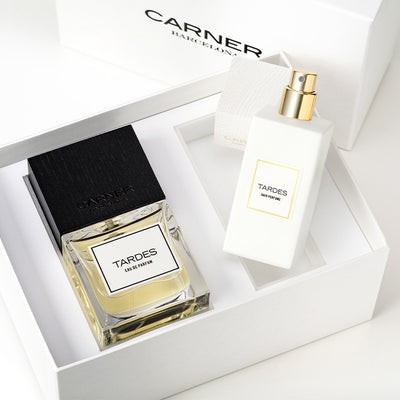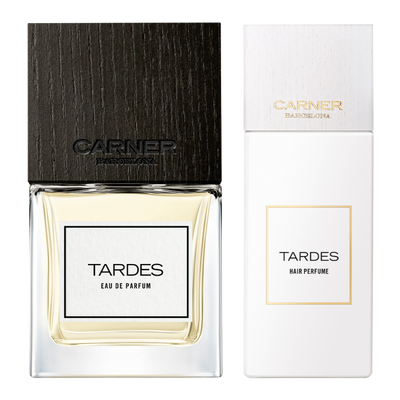 TARDES PERFUME & HAIR PERFUME
A tribute to the peace and harmony of a late summer afternoon; a fragrance that is pure, serene and enveloping.
Get the full olfactive experience of Tardes with this set of perfume and hair perfume, a delicate hair mist that brings the sensation of freshness while enveloping the hair in a long-lasting delicate scent veil of flowers and woods. A set created for our Tardes Lovers!
The set includes: Tardes Eau De Parfum 100ml and Tardes Hair Perfume 50ml
TOP NOTES
Egyptian Geranium, Bulgarian Rose, Rosewood, Almond
MID NOTES
Virginian Cedar Wood, Celery, Plum
BASE NOTES
Venezuelan Tonka Bean, Musk, Heliotrope
Exclusive services
Free shipping and returns
Carner Wrapping
Complementary sample